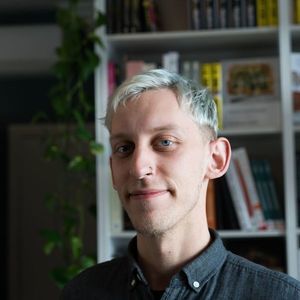 Alex Nierenhausen
Co-Host of Weird Era
Alex Nierenhausen is a born and raised Montrealer, and has been managing and directing Librairie St-Henri Books since its inception in 2017. He is a curator of literature and an avid reader, with a particular fondness for science fiction and queer lit.
Chat with Alex via the St-Henri Books instagram DMs for recommendations!
Alex Nierenhausen has hosted 29 Episodes.